Planning A Move? Sounds Like You Need A Man With A Van!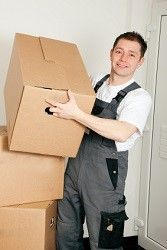 Man and Van - Removal Company have a sterling reputation in the man with a van industry. Over our lengthy career, we have carved out a peerless record for providing individuals, families, groups and businesses with the best man with a van services in the whole of London, if not the UK. What with the voluminous quantities of removal service companies in London knocking around on the web, it's understandable that it can be pretty tricky finding the right man with a van service for you and your moving project. For this reason, it is sensible to shop around and compare the rates of numerous different companies before making a decision and enlisting the services of a particular removal firm. You can call us on 020 8746 4415 and get your free removal quote. However, we're pretty confident that you won't find a superior service to ours. Whilst it might be only natural that we would make this claim, at the same time our knowledge of the removal services industry has shown us that no other moving company has quite the same experience as we do, nor quite the same ability! We always strive to make our services the best they can be, and what's more is that we are committed to driving down our prices, and offering our services at rates that aren't prohibitively pricey nor place significant financial burden on individuals in the current adverse economic climate. We've always done the best we could with what we've had, so making do with less is not a problem for us – we have the imagination and the determination to deliver premier quality services which are tailored to specific budgetary requirements. Why not call us today on 020 8746 4415 – our team of friendly staff will be happy to talk to you, and discuss your needs and desires directly. As a preliminary sign of good faith, we will provide you with a completely free removal quotation, and a similarly gratis prospective plan for how we intend to satisfy your needs, with no obligation to take us up on our offer whatsoever!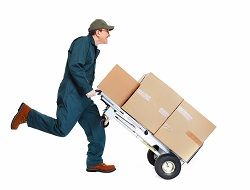 Our man with a van company maintains almost certainly the largest array of moving vans of any moving company currently trading in the capital. They are manned by a large network of drivers, all professionally trained and certified, with point-free licenses (it's a basic requirement if you want to work for us!). The assortment of vehicles we maintain is a reflection of the highly eclectic requirements of our customer base, and the diverse range of contents we have ferried in the past – there's simply no way of knowing what customers need in advance, so we have prepared for any eventuality and every job! Every vehicle is also cleaned after every job, so the vans we provide you with are just like new every time they hit the road. This is an important process for us, because it ensures that anything we carry leaves the van in exactly the same condition it entered in, ensuring peace of mind for our customers as we transport their most precious possessions around the UK.
Another unique thing about Man and Van - Removal Company is that we're more than prepared to work at anti-social hours in order to complete moving operations. We work earlier, and later, than most of our competitors, and also conduct moves at weekends, to ensure there's the minimum of disruption to your social and working lives. We're eager to show you what we've already demonstrated to our legions of loyal clientele – namely, that we are the number one man with a van service company in the whole of London. Why not call us today on 020 8746 4415, and see whether we can help?