Need A Vehicle To Ferry Important Cargo? Sounds Like You Need A Moving Van!
At Man and Van - Removal Company we are immensely proud of our proven track-record of rapid response times, on-schedule deliveries, exemplary customer service and universally satisfied clientele. We maintain an elite convoy of pristine moving vans of all shapes and sizes, ready to take you and/or your precious cargo to any destination in the country. These moving vans are, naturally, vital for deliveries – but they can also be rented by customers who want to move themselves. We understand that for many people, the prospect of a major moving operation can be somewhat intimidating –with our help, it needn't be. We are at your service for moves large and small. We offer totally inclusive moving services to and from London, and moving vans for rental wherever you are in the country. Our prices are formidable – we're sure we can create a package which suits your budget, so why not call us on 020 8746 4415 and see whether we can help?
When we plan a move, there are many different facets for us to consider. Our years of experience in providing moving vans and completing moving operations have demonstrated to us that the needs of customers are nothing if not diverse, varied and subjective. We've learned that what's key to ensuring our customers are satisfied is offering a wide variety of potential services, whilst simultaneously moulding our services to the bespoke, specific needs of individual clients. Whatever moving service we are providing to you, we take the same tailored approach to ensure we deliver satisfaction, and value for money. We strive to cause as little disturbance as possible to your life with our services, which means we conduct moving services earlier and /or later than our competitors, and working at weekends. It also means you can hire a moving van on the day you need it, with only a few hours' notice, so you're not left in the lurch overnight, or over the course of several days!. We're all about structuring our services to suit you and you can make sure that this is true by calling us now on 020 8746 4415.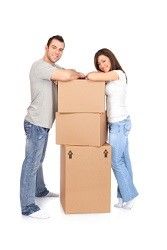 We aim to understand you and your needs. We benefit from knowing what you intend to move, and where you intend to move it, which is why we will try to get as full an understanding of your specifications from the word go. This gives us an intimate understanding of what you're expecting from us, and gives us a solid basis upon which to formulate a move plan for you. Even if we're not the ones who'll be conducting the move, and all you're after is a moving van, this process is important because we have so many different types of van to choose from. Different types of vehicles are better for different moving jobs, and can accommodate different types of loads and different distances.
Man and Van - Removal Company are London's premier moving van company for a reason. Whether we're helping you every step of the way, or taking a backseat whilst you complete a move yourself using one of our moving vans, we're positive we'll be able to assist you in a stress-free moving operation. We understand that moving is not just about moving items from place to place, and that renting a moving van is about much more than just giving you a vehicle to transport goods in. We are dedicated to providing every customer who enlists our services with is a customisable, totally personalised service that's agreeably priced, and is performed by a company you really can trust totally. If you have any sort of moving project on the horizon, and feel a bit stuck, call us now on 020 8746 4415. We'll help you plan the perfect move.