Your One-Stop-Shop for London Removal Services!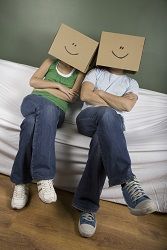 Man and Van - Removal Company are a professional removal services agency based in London. We are specialists in every type of removal service – whatever the destination, whatever the load, and whatever the size of the cargo! We provide moving services in London to individuals, families and businesses. As there are quite so many moving companies in London, it's highly sensible to look around, comparing costings and prices before you decide which company to hire to help you with your move. This is why we offer free quotations upfront when you call us, to help your picking process that much simpler. Nonetheless, we're pretty confident that you'll search high and low and not find another London removal services company who offer quite the same standard of services for such great prices. In fact, why not put our theory to the test by ringing us now? You can do so easily by ringing us on 020 8746 4415, and outlining exactly what service you're in need of. And remember, there is absolutely no obligation to take us up on our offer!
No matter the contents of our customers' cargo, or their destination, we approach every job in exactly the same manner – namely, we try to be as helpful and accommodating as possible, whilst offering our removal services at a price that won't break the bank! If you hire us, we will arrive on time, and fully equipped and primed, ready to complete your move as quickly as we possibly can. We will always be on hand to offer friendly, useful advice to make your move that much easier, from optimising your packing and loading to helping you keep track of what has moved and what needs to. You simply won't find a more helpful or trustworthy removal services company in London.
We know just how important it is that you're not disturbed at home or at work when removal services and operations take place – because of this, we operate at times that other removal services can't, or simply refuse to! Whenever we draw up a removal timetable, we always take into account your specific schedule and personal commitments, and you have final say on how it's structured and ordered. We believe in making our removal services completely made to order, and we endeavour to work in strict adherence to your needs, and the model you yourself draw up!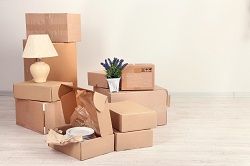 Since our very inception, we here at Man and Van - Removal Company have consistently worked to improve and optimise our London removal services in line with our varied experience, and customer requests, desires and specifications. We have structured our removal services offering to ensure that every step and stage of your move is conducted flawlessly – we strive to be as helpful as we possibly can, and make your life and move easier at every turn. We modify and adapt according to your specific moving project, because our experience has taught us that no two moving jobs are ever quite the same – and what you demand of us is what we deliver. Our job simply isn't over until we're satisfied that you're happy with our work – removal services are a serious responsibility, and they need to be treated as such. We honestly believe we're your best bet for London removal services, and are itching to prove it to you. Don't settle for the rest, spring for the best and enlist us today. Call us now on 020 8746 4415, and see whether we can help you – we're positive we can! We eagerly anticipate your call – and very much look forward to working with you in the very near future!