Looking For A Van For Hire? We Have You Covered!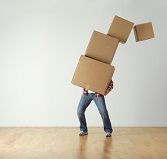 Man and Van - Removal Company are a leading London moving company. However, we don't simply offer removal services in London – we also have an extensive fleet of vans for hire, if you fancy making a move yourself, or if you need a van for any reason! Van rental is a vital part of our business, and in the past we have united customers with vans for collecting purchases from retail outlets, moving to a new home, moving to a new office premises, and just about every circumstance in which you might need a large van to ferry items from A to B, or perhaps even A to B to C to D! We believe that moving operations shouldn't be stressful occasions – they should be as painless and stress-free as possible. A key way to minimise stress is to rent a van you can depend on easily. Nothing adds to the hassle of a move more than not feeling you can rely on the vehicle you're using to complete the move, or the van you're using being damaged in some way, or dirty. With a precious cargo, there's simply no sense or point in utilising a vehicle that is going to potentially tarnish or blight its contents. So, if you need a van for any kind of operation, you should give us a call now on 020 8746 4415. A friendly customer service representative will gauge your needs and requirements, and pick the perfect van just for you and your job. All of our staff are well acquainted with our extensive range, and will be able to make the right choice based on the information you give them in your conversation. They will also be able to provide you with a quote for rental completely free of charge, with no obligation for you to take us up on our offer.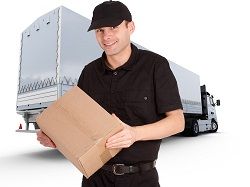 Our fleet of vehicles is broad, to accommodate the specific needs of different customers. Our years of experience as London's premier moving services firm have taught as a thing or two about moving (and then some!), and this expertise extends to when we offer a van for hire to customers. A van for hire service is about much, much more than simply providing someone with a van and charging them for the pleasure of using it! We understand that everyone's moving needs are different, and there are many factors to be taken into account if a move is going to be structured to its premium potential. This is why we at Man and Van - Removal Company strive to understand you and your unique set of requirements as much as possible before earmarking a van for you, or making a recommendation as to what van you should hire. This includes getting a clear idea of the distance(s) you are due to travel, and just what you need the van for. From here, we can make an informed judgment on just the type of vehicle you need. We maintain an extensive range of moving vehicles, all of which are available for hire to private customers. All of our vehicles are fitted with satellite navigation technology, and a trusty A-Z, so you can map the fastest, most efficient possible route to wherever you're going. Our vehicles are also all professionally cleaned, and we only offer a van for hire if it has been recently serviced. You can trust any van for hire we offer implicitly, and if you're not satisfied with what we have provided you with, we'll change it for you, completely free of charge! Call us now on 020 8746 4415 to arrange a rental immediately!